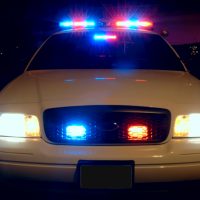 A husband kills his wife and then takes his own life… that coming from Marysville Police as they continue to investigate a murder-suicide over the weekend. Chief of Public Safety Tom Konik says Matthew Pilarowski of Kimball Township entered his wife's business, the Jump 'N Jam in Marysville, shooting and killing Cheryl (Mine) Myny. Konik confirms to WPHM it was domestic violence ending in death.
Konik also says many rumors were spreading on social media following the Saturday night incident. For those who felt left in the dark during the aftermath of the shooting, Konik says it's procedure not to release details about the event until they are verified through investigation. He says at no point Saturday evening were residents of Marysville in any danger.
The husband and wife's children are currently in the care of relatives. Konik says investigations are ongoing into the background of the suspect.