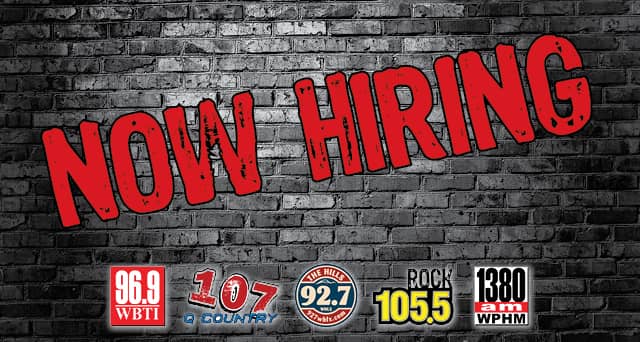 We are hiring! Please read our open positions below!
Join Our On-Air Team!
Position: Part-time On Air Personality – variable shifts, weekdays and weekends.
Duties: Voice tracking, writing/producing show material, web/social media content updates and commercial production.
Requirements: High school diploma, valid driver's license. Good people skills and basic computer skills. Previous experience on air and familiarity with broadcasting software is a plus.
Submit resumes to hr@radiofirst.net
Accounts Receivable Clerk Needed!
Job Purpose:
Supports operations by processing computer generated billing transactions, reconciling reports, filing affidavits, entering cash receipts, and related debits and credits. Provides back up for the Traffic Manager.
Position: Full time, 32 hours/week, hourly.
Job Duties:
Process weekly invoices
Process weekly affidavits, schedule network spots
Enter cash receipts, adjustments, credits/debits and trade transactions
Generate & reconcile month end reports
Reconcile logs, print/merge logs when Traffic Manager is off
Track special event balances/payments -i.e. Wedding Expo, Home Show, and Vacationland
Prepare deposits
When needed, cover Business Manager duties in their absence
Related tasks as necessary and as assigned, in order to meet the needs of staff & customers
Greet visitors and answer phones as necessary
Skills/Qualifications:
High school diploma or equivalent; some college and accounting background preferred
General knowledge of basic business practices with the ability to gather, organize and process information efficiently
Experienced with computer operation, word processing and Excel spreadsheets
Provide support in a professional and helpful manner to staff and customers as needed.
Submit resumes to hr@radiofirst.net