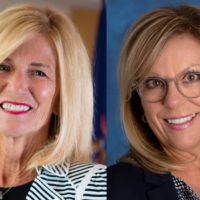 There will be a new mayor in the City of Marysville. Councilwoman Kathy Hayman won her bid for mayor over incumbent mayor Wayne Pyden.  In the City of Port Huron, Pauline Repp was re-elected, fending off a challenge by Dave Whitmore.
The top three candidates for Marysville City Council were Dan Shirkey, Dave Watson, and Dave Barber. With Hayman vacating her council seat to become mayor, one of the first tasks for the new council will be filling her council seat.
All three candidates for Port Huron City Council were unopposed, with Anita Ashford and Jeff Pemberton re-elected, and Conrad Haremza will replace Rico Ruiz on council, who did not run for re-election.
A proposal in the city of Marysville to amend the city charter to increase the purchasing limit for the city manager was also approved.