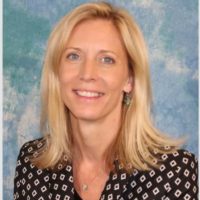 Tuesday is election day for those who live in the East China School District. Voters in St. Clair, Marine City, and surrounding areas will be asked whether or not to renew a sinking fund millage at the current rate of 0.39 mills. District Superintendent Suzanne Cybulla tells WPHM the fund helps fill shortfalls between the school district's annual budget and state funding.
"Knowing that we have the security of this sinking fund in place allows us to budget every dollar we get into the classroom," said Cybulla. "If a repair needs to happen we can use our sinking fund dollars."
She says the East China sinking fund was first established in 2005 and will be renewed for an additional ten years. Cybulla says owners of homes with a value of  $100,000 would pay approximately $20 annually. Polls on Tuesday May 3rd are open from 7:00am to 8:00pm.