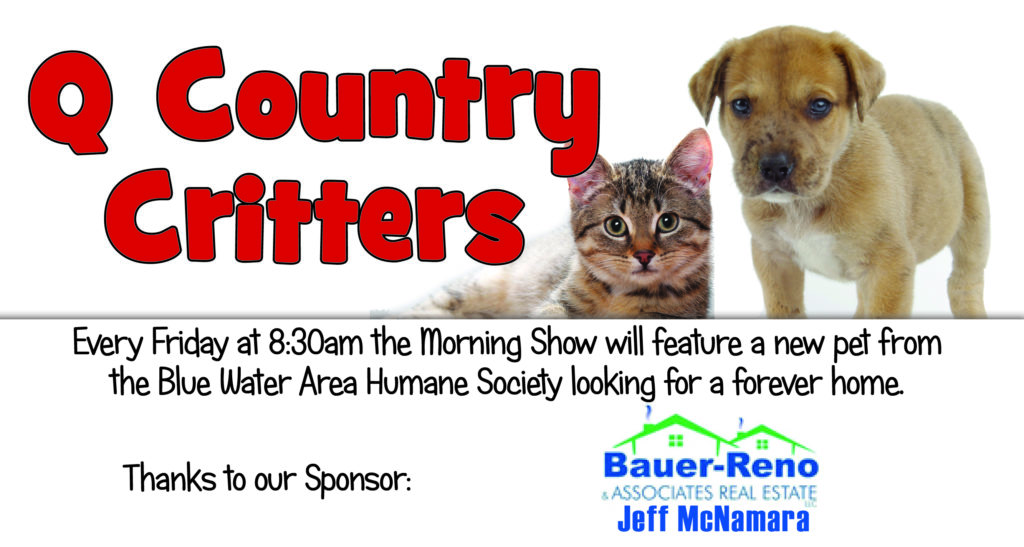 Each Friday morning, we'll feature a pet that's looking for their "fur-ever" home for Q Country Critters, brought to you by Jeff McNamara at Bauer-Reno Real Estate! Check out the photo and info below for this weeks featured pet!
This is "Mike"! He and his sister were raised in a foster home, and he's about 4 months old! He's fully vaxxed, micro-chipped, neutered, and ready for a cuddly, loving home! He just wants to nap all day and keep you and the family company! Reach out to the Blue Water Area Humane Society if you have any interest in adopting him! 
Also, check out the "Cat Days of Summer"!