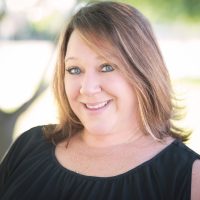 Where were you born and raised?
Warren, MI.
Married? Kids? Animals?
All of the above.   My hubby Bob and I have 4 of the most excellent children who bring the 'never a dull moment' to our lives, and wouldn't have it any other way.   Our dog Penny is a rescue.  She's a beautiful mix of beagle and lab.  I also love, LOVE my fish tank.  People make fun of me, but fish tanks can be very beautiful, fun, and relaxing.
What do you enjoy doing in your spare time?
What's that?  lol   Summer time is made for poolside and gardening.   I also enjoy a good book and even though I'm not as young as I once used to be, I still enjoy going out for a few adult beverages and catching some live music with my friends.
Favorite concert.
I've been to so many that it's hard to pinpoint just one.  I can tell you that each show has a moment though that sticks with me.  That unforgettable moment!
 Favorite TV Shows.  
I was a huge fan of the FX series Sons of Anarchy.  Now that that's over, I'm open to suggestions.  I don't do a lot of TV.
What do you like best about working at Q Country?
The staff here is so awesome.  It's great to be part of such a supportive team.
Neat and Clean or Messy and Unorganized?
A little bit of both.  I CANNOT stand a dirty bathroom, so for the most part the ones in my house are pretty clean.  Now, the mom mobile?  That's another story.  I throw garbage everywhere.  ( I can blame the kids for this one too 😉 )
One thing that's sure to make you laugh.
Uncontrollable giggles from a child.  There is nothing more contagious!
One thing someone may not know about you.
I was hired in at Q-country 20 years ago (1995).  After my focus was shifted to being a mommy, I took a hiatus from radio.  14 years after leaving, I'm back, and it feels great!