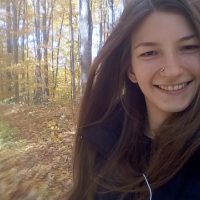 Where were you born and raised?
Born in Detroit and raised in the 'burbs
Married? Kids? Animals?
No. No. Sure – @thatsquirrelnibbles (Instagram)
My typical breakfast?
That would be the first thing I eat everyday, so…lunch?
Favorite Charities?
Fleece & Thank You and any organizations that help Veterans and underprivileged or sick kids
Spare time?
I love to eat, so to balance it out I like taking long walks, practicing Pilates and yoga, running (sometimes) and kayaking. I also enjoy writing and a good sitcom.
Favorite concert?
Bob Seger!
Favorite restaurants?
That's like choosing your favorite child, I can't pick one!
Memorable on-air moment?
This one time I did an entire weather report without even turning on the microphone. Impressive, I know.