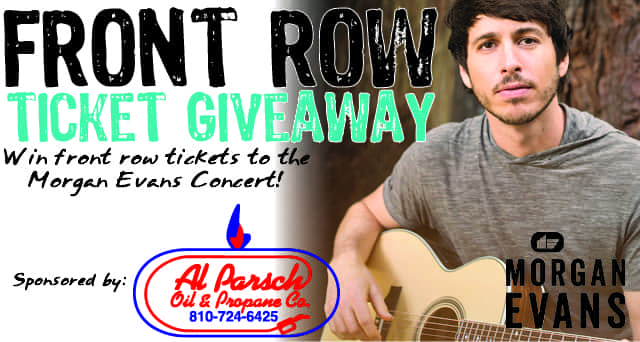 Entries can be submitted at wsaq.com before March 28, 2019 at 5:59am EST.
Entries consist of name, address, city, phone number, and email
Winner will be announced on March 28, 2019 on the Morning Show, and receive one pair of front row tickets to the Morgan Evans Concert on April 19th.
One entry, per person.
Prizes have no cash value.
Must be 18 to enter.
No purchase necessary. Void where prohibited. All federal, state, and local regulations apply.
WSAQ management has final say in contesting decisions.
Contest rules are available at the WSAQ studios, and on WSAQ.COM.
Rules are subject to change at anytime and without notice.
All general contest rules also apply.