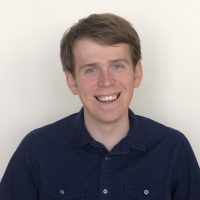 Where were you born and raised?
St. Clair. Proud to be from the Blue Water Area!
Married? Kids? Animals?
None of the above at the moment.
My typical breakfast?
I'm usually pretty busy, so I'm lucky if I even have enough time to pour a bowl of cereal in the morning. But I'll always make time for coffee.
Favorite Charities?
St. Clair County Child Abuse/Neglect Council. They do a lot for the Blue Water Area, including Roofsit!
Spare time?
When I'm not on the air, you can probably find me hanging out with friends or watching movies. I also play golf, although usually not very well.
Favorite concert?
So many to choose from! But seeing Brooks & Dunn when I was younger will always be one of the best.
Favorite restaurants?
Basically any of the restaurants in downtown Port Huron are great, but lately I can't get enough of Tio Gordos!
Memorable on-air moment?
I've had quite a few, but one of my favorites was when a listener won concert tickets on her birthday. Being able to make her day like that was really awesome!