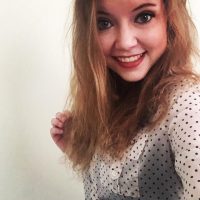 Where were you born and raised?
Born and raised right here in Port Huron
Married? Kids? Animals?
I'm a single Pringle with a fur baby, my kitty Cassandra.
My typical breakfast?
If I'm in a rush, toast and some kind of fruit. Otherwise, eggs, pancakes, and fruit.
Favorite Charities?
Anything that benefits animals. Specifically Pacific Marine Mammal Center, ARF which gives medical service dogs to those in need, International Rhino Fund, the Jane Goodall Institute, and so many more!
Spare time?
Watching Law and Order: SVU or reading
Favorite concert?
Greta Van Fleet!!!
Favorite restaurants?
Tio Gordo's. Grand Rapids has a restaurant called HopCat that's really good too!
Memorable on-air moment?
Haven't worked in radio long enough to have one :p